New York Rental Laws
Did you know that 65% of the population in New York City are renters? That is roughly 5.4 million people. To give tenants the security and protection they deserve, rental law in New York is exercise. These regulations were slightly opposed by some but through the help of tenants' rights advocates and state legislators, it was approved.
On the other hand, some landlords are against it because it'll be a hindrance to ensure that apartments are in livable conditions. Be that as it may, the laws protecting the tenants are permanent and can only be amended or terminated by the state legislature.
Difference Between Rent Regulated Tenants and Normal Ones
The New York Legislature to protect tenants from sudden rent increases administered these laws. There are certain qualifications needed to classify the rental property as rent-stabilized. These are some of them
The rent is less than $2,700/ month. The pricing can end once the rent reaches the limit.
Six or more units should be inside the building.
The renter earns less than $200,000/year. But the landlord can deregulate rent if the renter earns more than that in 2 years. This will help the landlord to increase the property to market standards.
Last but not the least, the building should be constructed before 1974.
The main difference between rent-regulated tenants and normal tenants is due to the rent prices being stable and not expensive, people won't move out. Thus increases housing security.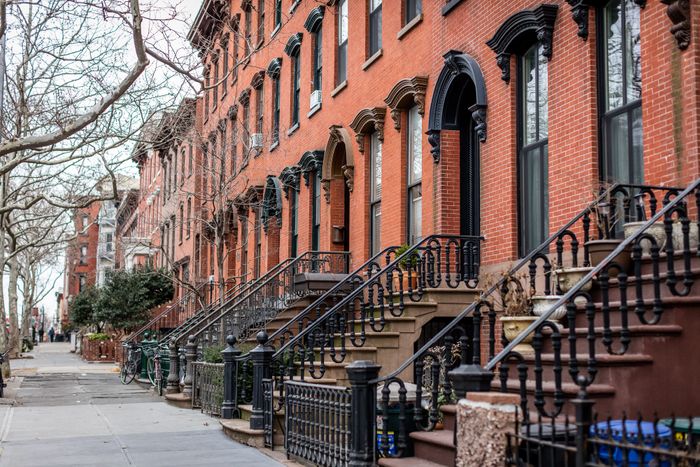 Tenants' New Laws in New York
Tenants living in New York are protected by a set of rights making it harder for property owners to evict them. These are some of them;
Security Deposits
Landlords within 14 days of the end of tenancy must return the deposit. They are also not allowed, for a security deposit, to charge more than one month of rent.
Late Fees
Late fees are charged If the rent is collected 5 days more than the due date agreed upon in the lease. Keep in mind that the fee should not exceed 5% of the rent or $50 whichever one is less.
Notice Of Rent Increase
Sudden increases of bills are tricky especially if you're a tenant. Landlords must provide notice to prevent these problems while following rules such as:
Lived for less than 1 year and lease for less than 12 months is given 30 days notice in advance
Living in the property for 1 or 2 years tenants is be given a 60 days notice in advance
Tenants that lived in the property for more than 2 years is given a notice 90 days in advance
Apartment Application Fee
Apartment application fees do have a limit of $20 and should not exceed above the limit. This rule applies mostly for professionals such as real estate brokers with licenses and acting agents for landlords, lessors, etc.
Mitigating Damages
Landlords must re-rent their unit in order to mitigate the damages the previous tenant owes if the said tenant's lease is vacated early.
Reversing Evictions
This law makes it easier for tenants not to be evicted immediately even if they don't have the money to pay at that certain time. They are only required to gather the money before the city marshall appears. Tenants should also know that if they ever are in this type of situation, New York City's Human Resources Administration can help them.
Unlawful Evictions
Landlords should know that unlawful evictions are already considered as a misdemeanor with civil penalty fines of $1000-$10000 each violation.
Stay of Evictions & Warrants
If tenants can't pay for their rent. The case goes to the housing court and the court will issue an order to the city marshall to give tenants their 14-day notices. This will help tenants know that they still have time to find money or find another apartment at the same time stay at the property for the meantime.
Rent-Regulated Tenants New Laws
Rent regulation is the largest system of rent control in New York City and there are new laws protecting tenants living in rent stabilized properties. These are some of them;
Limits Of Building Improvement Charges To Tenants
This law is helpful for tenants because they can spend their money on more essential things rather than the improvement of the property which is the landlords' job. This law doesn't really mean that there will be no improvement fees. There are limits as to what tenants should pay but the fee is still there to also help landlords and make it a win-win situation.
Vacancy Decontrol Elimination
If the rent reached the dollar threshold then landlords after a vacancy are not allowed to remove a unit from rent stabilization.
Increase Of Rent Based On Current Rent
There are times where tenants are baffled why the rent would increase by two-fold or even three-fold by the next year. This law changes that, it only increases 1.5% for a 1-year lease and 2.5% for a 2-year lease.
Vacancy Bonus Elimination
Before 2020, Landlords of rent stabilized property were given 20% compensation to the rent between the old tenancy and new ones. This law changes that and there are no more bonuses given to property owners.
Conclusion on New Rental Laws in New York City
Rent-stabilized properties enjoy the same laws as normal properties. These laws protect tenants from suffering from unnecessary problems with their finances and whatnot. These laws are provided by the state for the betterment of the people, landlords, and tenants alike.